CryoKING News from Asia-CryoKING Complete Biobanking Solution Updates the Comprehensive Biobanking Management of SU
Shandong University, under the direct jurisdiction of the Ministry of Education, is a key comprehensive university with a long history. The University has 2 state key labs, 3 national research centers, 3 national research institutes, and many other provincial labs and research institutes. The School of Life Science and School of Medicine are the two leading school, and play significant role in life science and medical research. Besides, Shandong University hosts many international conferences on life science and medical fields. The significant achievements depend on its outstanding scientific and medical research. Thus, the standardization and informationization of biobanks is urgent for Shandong University. In order to improve the comprehensive and information-based biobanking management, CryoKING offers the complete biobanking solution for the Shandong University to update the overall biobanking management.
CryoKING, a brand by Biologix, has rich experience of medical and scientific biobanking supplies, and offers complete biobanking solutions based on integrated biobanking design, biobanking supplies and comprehensive training. CryoKING one-stop biobanking services are featured high automation, advanced modularization, perfect informatization and integration of hardware and software. CryoKING offers comprehensive services of biobank design, product supply, biobanker training and technological support for research-based universities and scientific research institutes.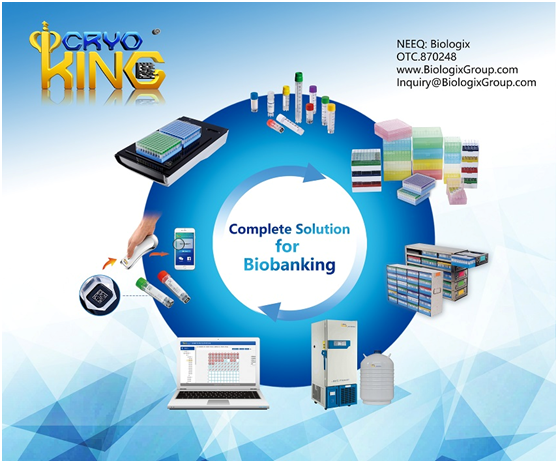 Shandong University owns the advanced biobank to support its research. In its biobank, CryoKING biobanking liquid nitrogen tanks stores and protect its precious samples. CryoKING biobank liquid nitrogen tanks are equipped with intelligent monitoring and management system which can fill liquid nitrogen automatically by manual or automatic operation of electromagnetic valve. It monitors the real time liquid nitrogen level, temperatures of low and high points, running status and time. It features password protection, more than 10 kinds of audible or visual alarms (liquid nitrogen level alarm, temperature alarm, ultra limit alarm, sensor failure alarm, overtime filling alarm, overtime closing alarm, message remote alarm, power alarms and etc.) to monitor the running status and relays the information to a central computer which conduct the unified monitoring and management of all information system.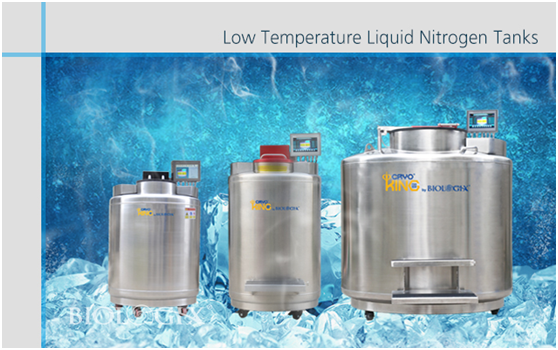 Besides the biobanking liquid nitrogen tanks, CryoKING also offers laboratory series, portable dewar series, static storage series, special transport series, air transport series, liquid nitrogen transport series, and liquid nitrogen filling series to meet requirements of users the fields of life science and medical research.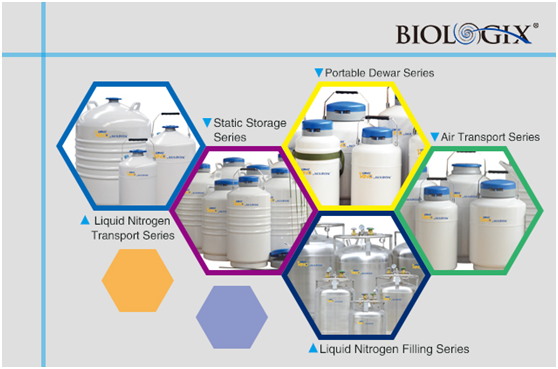 In order to advance the informationization property of sample storage and management, CryoKING provides the information-based cryogenic vials: 2D barcoded cryogenic vials. Laser etched international standard Datamatrix 2D barcode on the bottom of the vial can avoid sample information loss or contamination which is caused by label missing. Pre-set 2D barcodes reduce the cost and time of sample storage. CryoKING 2D barcoded cryogenic vials can be stored in a cryogenic box which can be read by scanners, and the information of the entire box can be totally input at once. No tedious manual labeling, no human errors, and the input efficiency is promoted significantly. Cryogenic boxes are the popular tools for sample storage and management. Boxes keep and protect cryogenic vials in order. CryoKING boxes are available with 5×5(25-well), 9×9(81-well) and 10×10(100-well) cardboard, PP and PC cryogenic boxes. Alphanumeric labeling on boxes and numbered grids are convenient for sample identification and orientation. Various dividers can be chosen according to sample types and storage conditions. Plastic coat for cardboard boxes can prevent water, and the writing area is convenient for sample identification.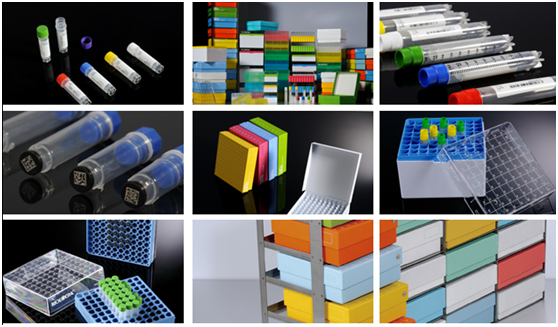 With the fast development of precision medicine, many research institutes and hospitals have begun to build their own biobanks. Biologix aims to assist them in building safe, advanced and efficient biobanks. Recent years, Biologix has been increasing the input on CryoKING complete biobanking solutions and supplies. "Contribute to life sciences constantly, Serve human health" is the object of Biologix , and Bioloigix will help medical and research institutes to gain significant results in life science.