CryoKING Advances the Biobank Construction and Management for the Faculty of Medicine, UNPAD
Universitas Padjadjaran (Padjadjaran University or UNPAD) is an institution of higher learning located in Indonesia, and the Faculty of Medicine (FK), UNPAD is one of four forerunners in UNPAD with 19 laboratories, and has cultivated a lot of high- quality medical talents for Indonesia. With the implementation of Precision Medicine Strategy in the whole world, UNPAD also pays more attention to life science and medicine, and has been investing both money and resources to improve its scientific research capacities towards modernization and informationization.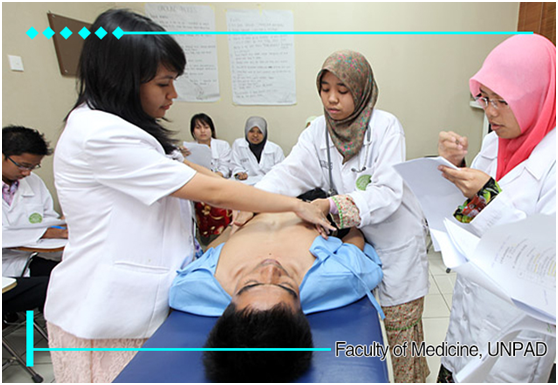 Biologix has been providing high- quality laboratory and biobanking supplies for years, and become vital in biobanking construction and management for FK. As the number of samples to be stored in the biobank increases substantially, accurate and safe sample storage, management and retrieval become vital for FK. CryoKING, a brand by Biologix, has designed the optimal screw cap microtubes to store and manage valuable samples for FK. The specific design of universal screw threads and o-ring enables the excellent sealing property in conditions of high humidity and low temperature. Tubes fit most common rotors and standard cryogenic boxes, and meet different storage requirements.
In order to advance the informationization property of sample storage and management, CryoKING provides the information-based cryogenic vials: 2D barcoded cryogenic vials. Laser etched international standard Datamatrix 2D barcode on the bottom of the vial can avoid sample information loss or contamination which is caused by label missing. Pre-set 2D barcodes reduce the cost and time of sample storage. CryoKING 2D barcoded cryogenic vials can be stored in a cryogenic box which can be read by scanners, and the information of the entire box can be totally input at once. No tedious manual labeling, no human errors, and the input efficiency is promoted significantly. CryoKING offers safe, advanced and efficient supplies for FK.
Cryogenic boxes are the popular tools for sample storage and management. Boxes keep and protect cryogenic vials in order. The boxes used by FK include 5×5(25-well), 9×9(81-well) and 10×10(100-well) cardboard, PP and PC cryogenic boxes. Alphanumeric labeling on boxes and numbered grids are convenient for sample identification and orientation. Various dividers can be chosen according to sample types and storage conditions. Plastic coat for cardboard boxes can prevent water, and the writing area is convenient for sample identification.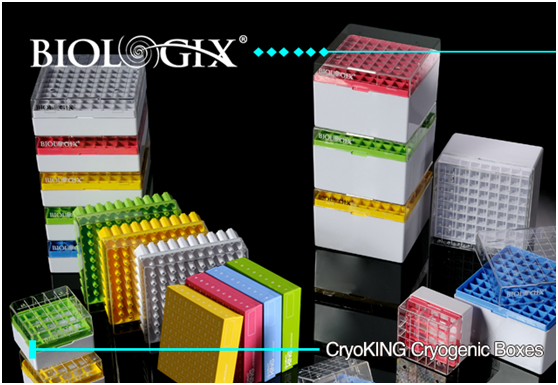 Biologix has devoted itself to human health, and has been improving abilities of independent innovation and high- quality biobanking supplies which featured standardization, informationization and modularization. The successful cooperation with UNPAD and other international universities are significant chance for CryoKING to perfect the integrated biobanking services based on integrated biobanking design, product supply, and comprehensive training. CryoKING offers complete and integrated biobanking services and products for life science and medical research to promote the rapid development of human health.