CryoKING Cooperates with School of Life Sciences and Technology, ITB to Facilitate the Scientific Research
Institut Teknologi Bandung (ITB) or Bandung Insitute of Technology or Institute of technology Bandung, is a research is a state, coeducational research university located in Bandung, Indonesia. ITB is the oldest technology-oriented university in Indonesia, and plays a crucial role to innovate, share, and apply science, technology, art and humanity and to produce excellent human resources for better Indonesia and the world. The School of Life Sciences and Technology (SITH) ITB, offers multidisciplinary education to produce graduates in life sciences and technology that will be ready to meet the challenges of the highly competitive biotechnology.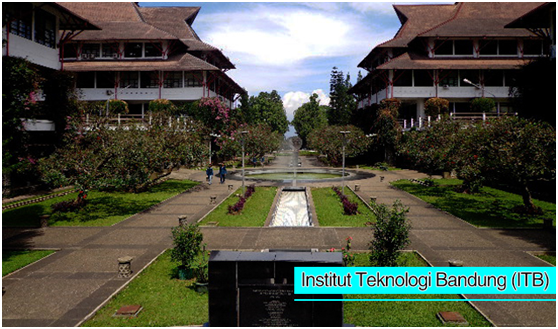 Precision medicine is progressively becoming a hot topic in the field of life science, more and more countries have been focusing on it. As the basis of precision medicine, biobanks play a significant role in the rapid development. The School of Life Sciences and Technology, ITB, as the top research-based institute, has the complete sample management system with the help of advanced of the information-based biobank. Biologix has been supplying high-quality laboratoty and biobanking supplies and services for years. CryoKING, a brand by Biologix, helps the School in biobanking management and upgrades with the complete biobanking solutions. Presently, CryoKING has become crucial in the research of the School.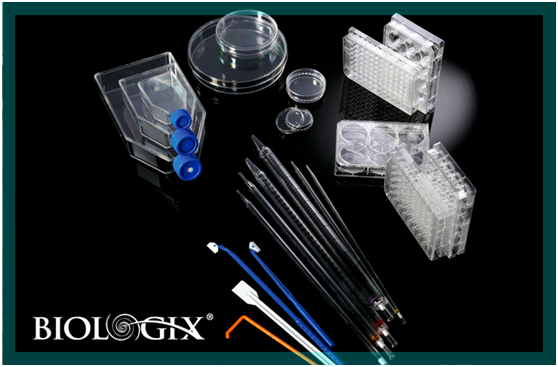 The high-quality sample storage tools can facilitate researchers' biobanking workflow. Therefore, Biologix offers the unrivaled CryoKING screw cap microtubes, cryogenic vials and various cryogenic boxes to ensure the safe and secure storage of samples. CryoKING screw cap microtubes are designed with universal screw threads and o-ring which enable the excellent sealing property in conditions of high humidity and low temperature. Tubes fit most common rotors and standard cryogenic boxes, and meet different storage requirements.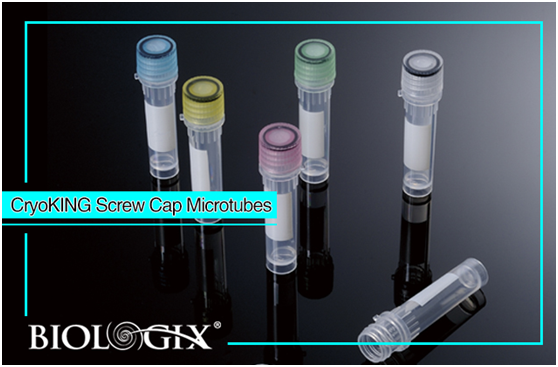 Cryogenic boxes are the popular tools for sample storage and management. Boxes keep and protect cryogenic vials in order. The boxes used by the School include 5×5(25-well), 9×9(81-well) and 10×10(100-well) cardboard, PP and PC cryogenic boxes. Alphanumeric labeling on boxes and numbered grids are convenient for sample identification and orientation. Various dividers can be chosen according to sample types and storage conditions. Plastic coat for cardboard boxes can prevent water, and the writing area is convenient for sample identification.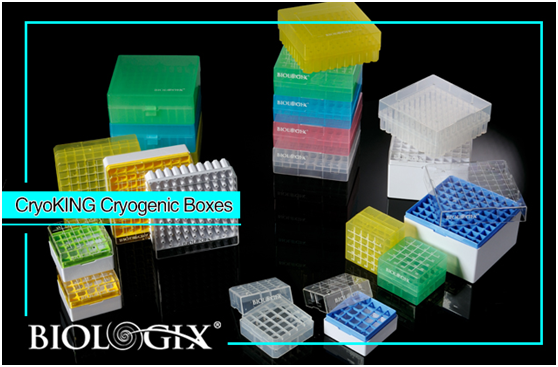 In order to advance the informationization property of sample storage and management, CryoKING provides the information-based cryogenic vials: 2D barcoded cryogenic vials. The laser etched Datamatrix 2D barcode on the bottom of the vial can avoid sample information loss or contamination which is caused by label missing. Pre-set 2D barcodes reduce the cost and time of sample storage. CryoKING 2D barcoded cryogenic vials can be stored in a cryogenic box which can be read by scanners, and the information of the entire box can be totally input at once. No tedious manual labeling, no human errors, and the input efficiency is promoted significantly. CryoKING offers safe, advanced and efficient supplies for the School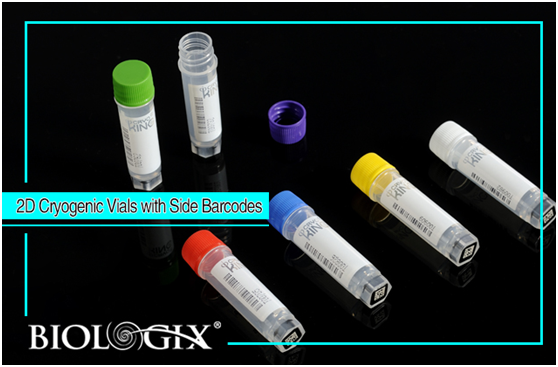 "Multi Coding" is the unique and innovative identification idea of CryoKING. to ensure the security and safety of sample storage information. The laser-etched 2D barcode on the base ensures secure sample tracking with the highest contrast available for identification even with frost on the vial. 1D barcode and human readable numbers on sides can avoid paper labels missing and contamination in conditions of high humidity and low temperature. 2D barcode, 1D barcode and human-readable numbers on the same one vial enable easy identification by various scanners.
CryoKING, a biobanking brand by Biologix, offers complete biobanking solutions based on integrated biobanking design, product supply, and comprehensive training. CryoKING products which are safe, advanced and efficient, feature standardization, informationization and modularization, and has been at the top of the field. Biologix has devoted itself to human health, and has been improving abilities of independent innovation and high-quality biobanking supplies. The successful cooperation with the School of Life Sciences and Technology (SITH) ITB and other international research institutes is significant chance for CryoKING to perfect the integrated biobanking products and services. Biologix will constantly update laboratory supplies and biobanking solutions to advance the rapid development of human health.