Valuable Samples Need Safer Storage
CryoKING—Complete Biobanking Solutions, Build Safe and Advanced Biobanks
Precision Medicine has become a new national strategy for many countries. Biobanks, as the basis of Precision Medicine, are significant in biospecimen collection, storage, and distribution, and are supported by a number of components framed as sequential processes: extraction, deidentification, consolidation, abstraction, and query of information related to patient basic information, follow-up information, pathological information, diagnosis and treatment information and biospecimens. In order to protect valuable biospecimens, high-quality biobanking storage tools are demanded to utilize biospecimens.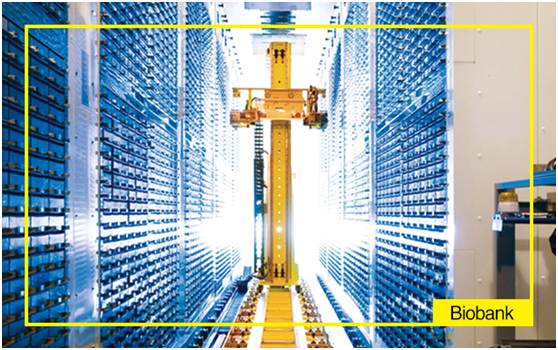 The quality of biospecimens is crucial for medical and scientific researches, and advanced biobanking storage tools can ensure the safe storage and utilization of biospecimens. CryoKING, a brand by Biologix, has complete biobanking storage system including diverse cryogenic vials, general cryogenic boxes and racks, and ultra-low temperature freezers and liquid nitrogen tanks available in different storage conditions.
CryoKING offers a broad line of cryogenic vials, including screw cap microtubes, general cryogenic vials, traditional cryogenic vials, CryoKING cryogenic vials and automatic vial series of SBS standards. There are made of durable and medical grade polypropylene, gamma radiation sterile, DNase & RNase free, endotoxin free, and human DNA free; anti-explosion and leakproof. CryoKING cryogenic vials enable the secure and efficient biobanking storage.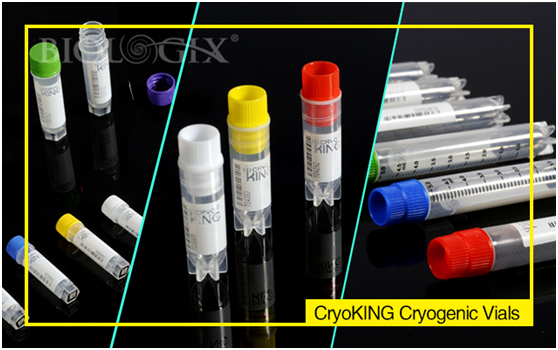 Cryogenic boxes and racks enable the safe and efficient storage and transportation of biospecimens and cryogenic vials. CryoKING cryogenic boxes are made of cost-saving cardboard, polycarbonate or polypropylene to meet different storage requirements. 5×5(25-well), 9×9(81-well) and 10×10(100-well) can be chosen to storage various cryogenic vials. CryoKING cryogenic racks are made of corrosion-resistant stainless steel or aluminum to maximize the storage space. CryoKING energy saving and cost saving racks enable safe storage of boxes and inner biospecimens.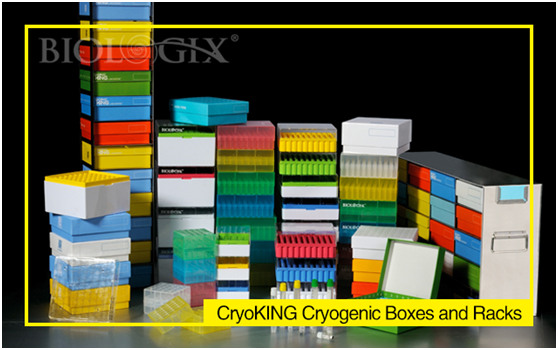 In the future, samples to be stored will increase geometrically based on the present quantity of billions. A safe low-temperature storage and traceable sample information promote the rapid development of life science and medical industry. Therefore, the safe storage and efficient management become the most urgent for general users. Ultra-low temperature freezers and liquid nitrogen tanks are the most popular storage devices to protect vials, boxes, and racks. CryoKING offers the complete line of freezers to store biospecimens at different temperatures. Microprocessor-based temperature controller, 7inch touch screen controller, perfectly audible and visual alarm, turn on delay and stop interval, double locking design…these features of CryoKING freezers enable the secure and efficient biobanking storage. CryoKING liquid nitrogen tanks are automatic, safe and durable. They are available for liquid and vapor phase of nitrogen. They are light, small footprint with large capacity and low nitrogen consumption rate. Advanced designs of hot gas bypass, liquid level monitoring system and uniform temperature enable users efficiency and security. The monitoring system utilizes the microprocessor and double platinum resistor temperature detectors to display the inner temperatures. The demist button and automatic liquid nitrogen filling system enable CryoKING tanks efficient and safe.