CryoKING, a brand by Biologix, has been cooperating with Biostime Inc. Guangzhou for years on nutrition and nursing research, and assists Biostime Inc. Guangzhou to become a global leader in the premium nutrition and wellness industry.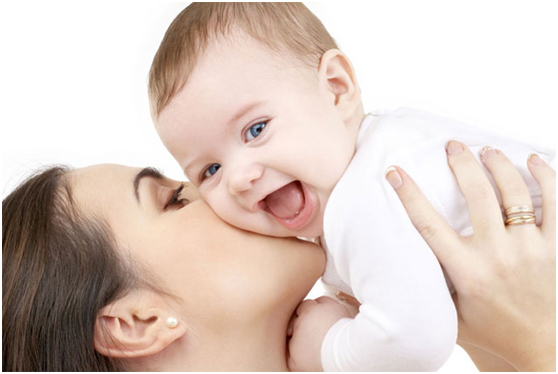 BIOSTIME Group strives to become a global leader in the premium nutrition and wellness industry, with "making people healthier and happier" its mission. The Group has leading positions in both the Chinese baby nutrition and care market and the Australian vitamin, herbal and mineral supplements market. Biostime Inc. Guangzhou is one of the four major bases and globalization of production. Its family of products includes premium probiotic supplements for children, infant formulas and dried baby food products, baby care products, and other nutrition and care products for adults.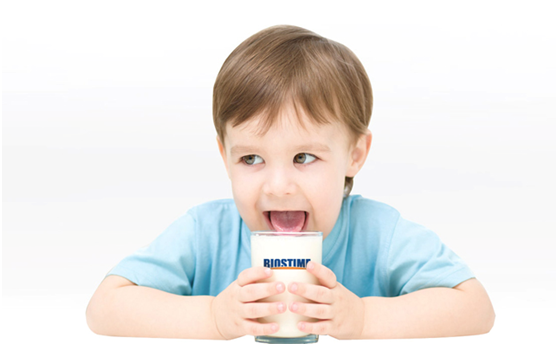 Biostime Inc. Guangzhou has the central laboratory and R&D center of BIOSTIME Group. In order to store and manage samples strictly and efficiently, Biostime Inc. Guangzhou choose CryoKING in its nutrition and nursing Researches. CryoKING offers the complete biobanking solution for Biostime Inc. Guangzhou based on integrated biobanking design, biobanking supplies and comprehensive training and technical support. CryoKING one-stop biobanking services are featured high automation, advanced modularization, perfect informatization and integration of hardware and software.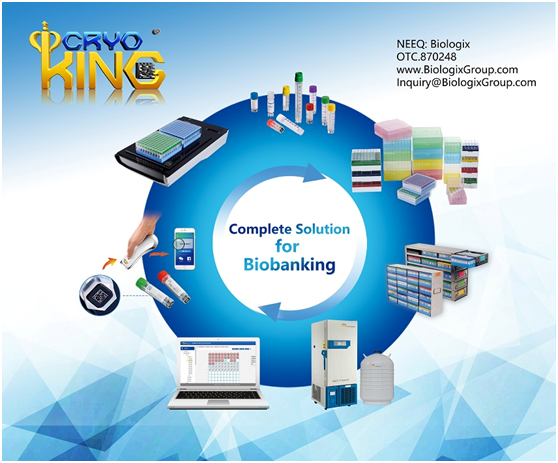 In the central laboratory, CryoKING cryogenic vials care about valuable various samples for researchers. There are 3 codes on one vial: 2D barcode, 1D barcode and human readable numbers. The up-to-date multi-coded vials are popularly used in the laboratory. Laser etched Datamatrix 2D barcode on the bottom of the vial can avoid sample information loss or contamination which is caused by label missing, and can be read by scanners immediately. Human readable numbers enable the direct identification of samples for researchers.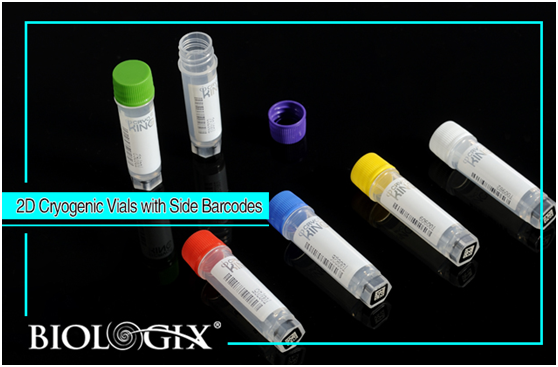 CryoKING 2D Combo is a new sample storage system of Biologix independent intellectual property rights. It is the combination of 2D barcoded cryogenic vials and boxes which can be scanned, and improves the efficiency for researchers of Biostime, so that researchers can focus on nutrition and nursing researches.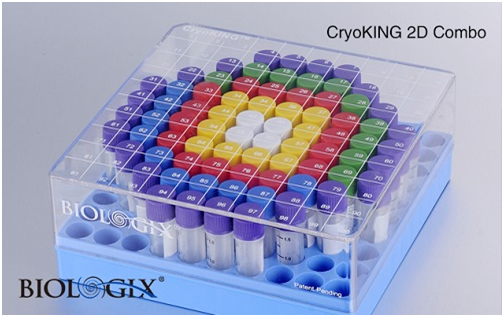 "Contribute to life sciences constantly, Serve human health" is the object of Biologix. Biologix has been increasing inputs on biobanking solutions and services. Recent years, Biologix has achieved significant progress in the biobanking field. The optimal biobanking solution and integrated services have improved the R& D capacity of Biostime in nutrition and nursing products. Bioloigix will assist medical and research institutes to gain significant research results in life science!