CryoKING News from Asia-CryoKING Facilitates Scientific Researches of University of Macau
CryoKING, a brand by Biologix, is the specialist of complete biobanking solutions and services. Cryoking has been widely used by University of Macau (UM) since 2015. Due to the safe, advanced and efficient performance, CryoKING has gained recognition and raised the brand favorite from general researchers of UM. UM is the only public comprehensive university in Macao, through long years of development, UM has become a leading university in Macao, with marked progress in teaching, research, and community service. The Faculty of Health Sciences at the University of Macau aims at becoming a leading research and education institution in biomedical sciences in Macau and the Far East.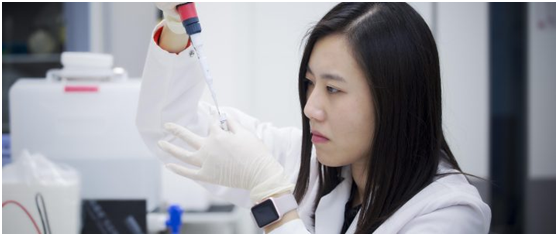 In order to ease the biobanking workflow for researchers, CryoKING offers safe, advanced and efficient biobanking storage products to manage samples for UM, including sample storage, orientation, retrieval and distribution. CryoKING Combo is an important storage tool, and includes 2D cryogenic vials with side barcode and a cryogenic box which can be scanned. CryoKING Combo combines laser etched DATAMATRIX 2D barcodes, 1D barcodes, and digital codes on sides to avoid paper labels missing and contamination in conditions of high humidity and low temperature. Pre-set 2D barcodes can reduce the time of sample preparation, and risks in storage. CryoKING 2D Combo can be totally read immediately by the laptop scanner and the storage information can be input at one time. No tedious manual labeling and the input efficiency are promoted significantly. CryoKING 2D storage system has eased the biobanking workflow for the researchers of UM.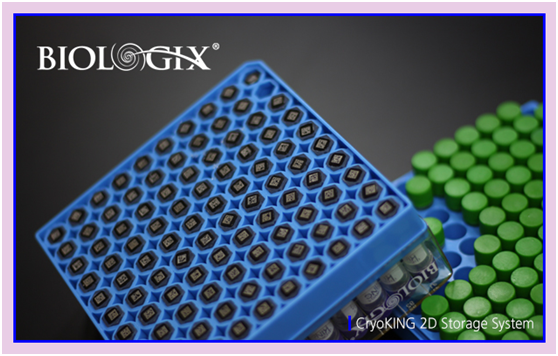 Cryogenic boxes are the popular tools in sample storage and management. Boxes keep and protect cryogenic vials in order. The boxes used by the School include 5×5(25-well), 9×9(81-well) and 10×10(100-well) cardboard, PP and PC cryogenic boxes. Alphanumeric labeling on boxes and numbered grids are convenient for sample identification and orientation. Various dividers can be chosen according to sample types and storage conditions. Plastic coat for cardboard boxes can prevent water, and the writing area is convenient for sample identification. CryoKING offers safe and efficient sample cryogenic storage boxes for UM.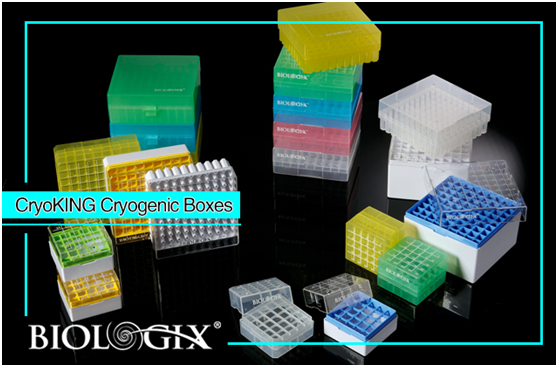 "Contribute to life sciences, Serve human health" is the object of Biologix. Biologix has been increasing inputs on product quality and services. Recent years, Biologix has achieved significant progress in the CryoKING complete biobanking solutions and laboratory supplies. CryoKING one-stop biobanking services are featured high automation, advanced modularization, perfect informatization and integration of hardware and software. CryoKING offers comprehensive services of biobank design, product supply, biobanker training and technological support for scientific research universities and institutes. Biologix will strive to assist general researchers in achieving excellent research achievements.