CryoKING, a brand by Biologix, is the specialist of complete biobanking solutions and services. It focuses on integrated biobanking design, biobanking supplies, and comprehensive biobanking training. CryoKING has been widely used by Bayer in biobanks, and has gained recognition from general researchers of Bayer.
Bayer is a Life Science company with a more than 150-year history and core competencies in the areas of health care and agriculture. A growing and aging world population requires an adequate supply of food and improved medical care. Bayer's research and development activities are therefore focused on improving people's quality of life by preventing, alleviating and treating diseases. At the same time, Bayer is making an important contribution to providing a reliable supply of high-quality food, feed and plant-based raw materials.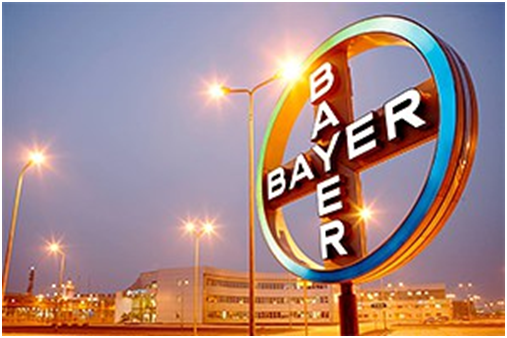 Bayer's outstanding achievements are dependent on the research of biological samples and agriculture samples. Therefore, high-quality biobanking tools are significant for researchers to update Bayer's biobanking management and ease their research. After the strict inspection and accurate test, Bayer chose CryoKING to manage its samples. Due to the safe, advanced and efficient performance, CryoKING has gained wide recognition from general researchers of Bayer.
As the major information-based products of CryoKING up-to-date technology, CryoKING 2D cryogenic storage system is a new sample storage system of Biologix independent intellectual property rights. It is the combination of 2D barcoded cryogenic vials and boxes which can be scanned. Laser etched international standard Datamatrix 2D barcode on the bottom of the vial can avoid sample information loss or contamination which is caused by label missing. Pre-set 2D barcodes reduce the cost and time of sample storage. CryoKING Combo can be read immediately by laptop scanners, and the information of entire box can be totally input at once. No tedious manual labeling for researchers and the input efficiency is promoted significantly. Therefore, CryoKING 2D cryogenic storage system eases the scientific research for the researchers of Bayer and helps researchers to achieve outstanding research results.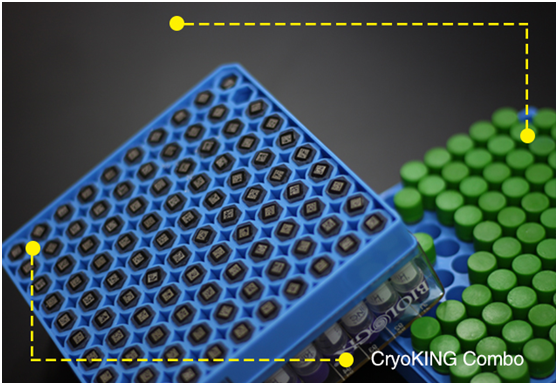 A combination of new cutting-edge technologies is necessary to meet requirements of Bayer. Recent years, Biologix has been increasing input on self innovation to improve the overall services of laboratory products and CryoKING complete biobanking solutions. This year, CryoKING has strengthened the cooperation with Bayer. Beside CryoKING Combo, CryoKING 2D barcoded cryogenic vials with side barcodes are also used by researchers. 2D barcode, 1D barcode and human readable numbers are all on one cryogenic vial. The up-to-date multi-coded vials and CryoKING Combo are popularly used in Bayer.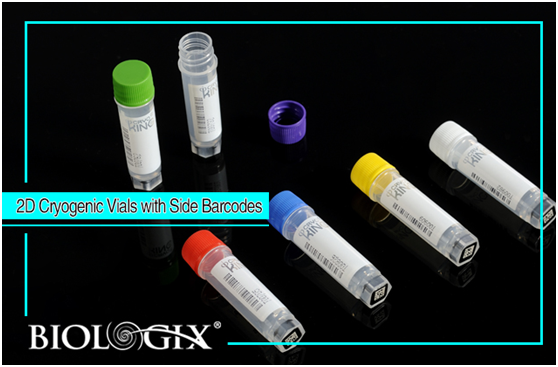 Biologix has devoted itself to human health and has been improving abilities of independent innovation and high- quality laboratory tools and complete biobanking solutions. This successful and constant cooperation with Bayer will motivate Biologix to refine and update its global laboratory and biobanking services to promote the fast development of life science and advance the progress of human health.