CryoKING News from Asia-CryoKING Assists Shandong Cancer Hospital & Institute to Build the Standard and Information-base
Cancer is a major public health problem and a leading cause of death worldwide, and the efficient cancer research is initial for cancer prevention and treatment. With the fast development of precision medicine, cancer samples have a great role in basic and clinical translational researches on cancer, especially in the era of precision medicine. Thus, the standardization and informationization of cancer biobank is urgent for general researchers. A cancer biobank can be used in pathological classification, cancer targeted therapy, efficacy evaluation, risk assessment and more by pathologists, and it plays significant roles in the research of cancer occurrence, development and metastasis mechanism, cancer-related gene screening, gene mutation, tumor diagnosis and treatment, and dynamic analysis of tumor epidemic characteristics and more. Therefore, research institutes, especially cancer hospitals pay more attention to build standard and information-based biobanks to advance researches in precision medicine and translational medicine.
Shandong Cancer Hospital & Institute, the leading cancer hospital in China, has been using CryoKING biobanking products for years to improve the security of biobanking storage utilization. CryoKING biobanking products are widely used in sample collection, storage, distribution, usage, tracking and more, and have updated the all-around biobanking storage system and informationization.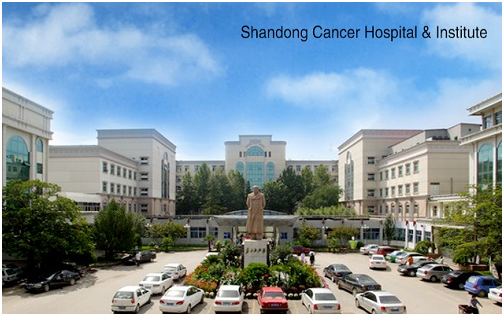 CryoKING, a biobanking brand by Biologix, offers complete biobanking solutions based on integrated biobanking design, product supply, and comprehensive training. The security and traceable sample storage is crucial in maximizing the sample utilization. As the major information-based products of CryoKING up-to-date technology, CryoKING Combo is a new sample storage system of Biologix independent intellectual property rights. It is the combination of 2D barcoded cryogenic vials and boxes which can be scanned. Laser etched international standard Datamatrix 2D barcode on the bottom of the vial can avoid sample information loss or contamination which is caused by label missing. Pre-set 2D barcodes reduce the cost and time of sample storage. 1D barcode and human readable numbers enables safe and rich sample information. CryoKING Combo can be read immediately by laptop scanners, and the information of entire box can be totally input at once. No tedious manual labeling for researchers and the input efficiency is promoted significantly. Therefore, CryoKING 2D cryogenic storage system eases the scientific research for general researchers and helps researchers to achieve outstanding research achievement.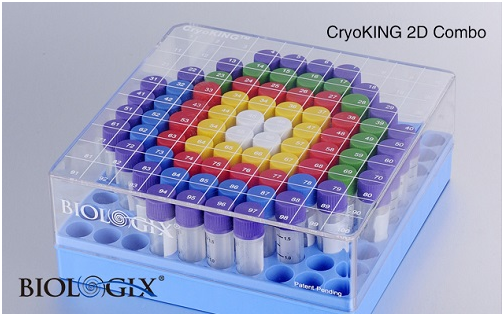 CryoKING 2D barcoded vials with side barcodes fit CryoKING scanning-type cryogenic boxes perfectly. CryoKING 2D barcoded vials feature accuracy, safety and efficiency. They can be read by the laptop scanners, and the information of the whole box can be input immediately. No manual labeling work for researchers, and the efficiency of sample reading and inputting is improved, thus, researchers can concentrate on their researching process. There are 3 types of codes on each via: laser latched 2D DATAMATRIX barcode the bottom, 1D barcode and human readable numbers on the side. The 3 codes enable fast reading and excellent compatibility with laptop scanners or handheld scanners. CryoKING 2D barcoded vials with side barcodes depend on Biologix constant innovation which enables CryoKING the leading position in the field of biobanking.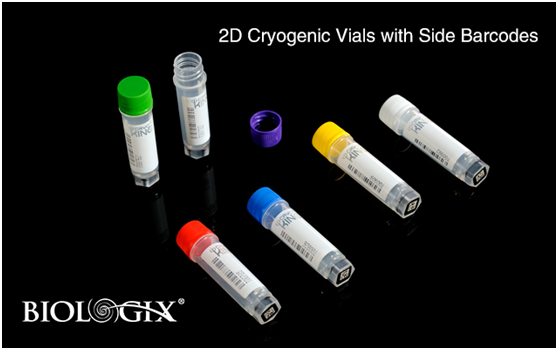 Accurate and information-based sample cryogenic storage tools are the basis of high-quality biobanking building. CryoKING has advanced the biobanking informationalization and biobanking management of Shandong Cancer Hospital & Institute. "Contribute to life sciences constantly, Serve human health" is the object of Biologix which enables the constant mutual cooperation between Biologix and Shandong Cancer Hospital & Institute. In order to meet the requirements of Precision Medicine, Biologix has been updating CryoKING compete biobanking solutions and laboratory supplies to assist disease research institutes, including Shandong Cancer Hospital & Institute, to build high-quality biobankins, and to prevent and treat major diseases including cancers, AIDS, and hepatitides. Biologix Bioloigix will assist medical and research institutes to gain significant results in life science.